When it was announced that Meghan Markle was pregnant with her first child, I panicked: I was also pregnant and my husband and I had quietly chosen a name fairly popular with the royals. If they took the name first we'd have no choice but to find a new one. I didn't want people to think I was so obsessed with the British royal family that I'd name my child after one of them. Please, Meghan, I silently begged her, please don't take my name. 
Archie Mountbatten-Windsor was born the day before I was induced. I was ecstatic when they announced his name and I realized we were safe to use the name we'd decided on months ago: Henry.
I've always been passively interested in the royals. I remember as a kid spending all of my allowance on the purple Princess Diana Beanie Baby. I woke up before sunrise in college to watch Kate and Will tie the knot. I love following Elizabeth Holmes' coverage of royal fashion on Instagram. But that's the extent I've paid attention to them over the years. I'm interested, but only a little.
It was around New Years when the Sussexes released the first episode of their new Spotify podcast. I listened because it was 2020 and I had very little else going on.
And there it was: little Archie saying plain as day, "Happy! "New!" "Year!"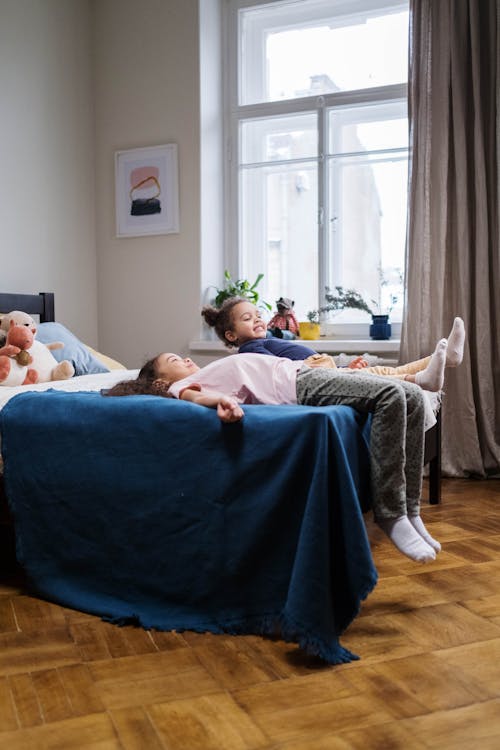 I was used to navigating milestones for my child. He's always been on the taller side, walked a little before his first birthday, and seemed to be hitting his verbal milestones slightly ahead of schedule. Because of the pandemic we hadn't been around other children to see how he compared to others his age, but I felt very strongly I'd never be the kind of mom to compare kids to others. He was, by all formal measures, on track. Maybe even a little ahead. I felt lucky for that.
And then there was Archie. Saying "Happy." A two syllable word. While my son communicated exclusively with single sounds: Mil = Milk. Doh = Dog. Ama = Grandma.
That night when I went to pick him up from my mom's house, I asked him to say happy.
"Hap!" he exclaimed.
"Hap-PY!" I repeated. "Two parts. Hap. Py!"
"Hap," he said gravely. Then he ran away with a toy.
"Is this my fault?" I asked my mom. "Do you think Archie is being taught more? Should I find a specialist?"
"Did your pediatrician say he's behind?"
"No, she was actually pretty impressed when he saw a ball and said "ba.""
"Then what are you worried about?"
I couldn't really explain my concern. If Henry had the same nannies and teachers that Archie had, would he also be able to say "happy"? Or was Archie just…maybe…smarter?
I pushed the worry back and instead focused on Henry. I started pressing him to use more syllables, more words. But I mostly forgot about the "happy" incident. Henry's been saying "All done!" and "Bubbles," and a few other most complex words over the last few months. It felt like we were all caught up.
Then, in an interview, Prince Harry shared that Archie is now using three word sentences.
Three word sentences! Before the age of two? Impossible. Except it was possible. And my child wasn't even close. We are just barely stringing two words together.
You don't know the kind of parents you'll be until your child is born. You may say you're not going to play the comparison game, you'll nurture your child as they are, you won't force your child along a timeline that isn't theirs. I swore I would be this kind of parent. And yet, in the past few days, every conversation I've had with Henry is entirely comprised of me pushing him to say three words at a time: "Mama read book?" "You hold toy?" "Henry brushes teeth?"
And maybe the need to compare kids is just part of being a parent. You want the reassurance your child is on-track so you compare them to others. Growing up and even now, that's part of how I evaluate myself (right, wrong, or otherwise). No one lives in a bubble. Nothing in our lives happens in isolation.
Still. I know there's a productive way to compare kids and and destructive one. If Henry isn't meeting a milestone, it's something I should bring up with his pediatrician. It's okay to ask for help when you feel like something isn't the way it should or a milestone hasn't been met. However, if there isn't an issue there, it's not something I should dwell on. I know, I KNOW! But it's easier said than done.
I wish I had advice, or a funny final thought, or something witty to wrap up with in regards to the comparison game. But I don't. Really, the only thing I'm realizing is that none of this reflects something my son needs to work on.
This is about me. This is something I need to work on.